VAXNEUVANCE
VAXNEUVANCE®
Related Content: About Pneumococcal Disease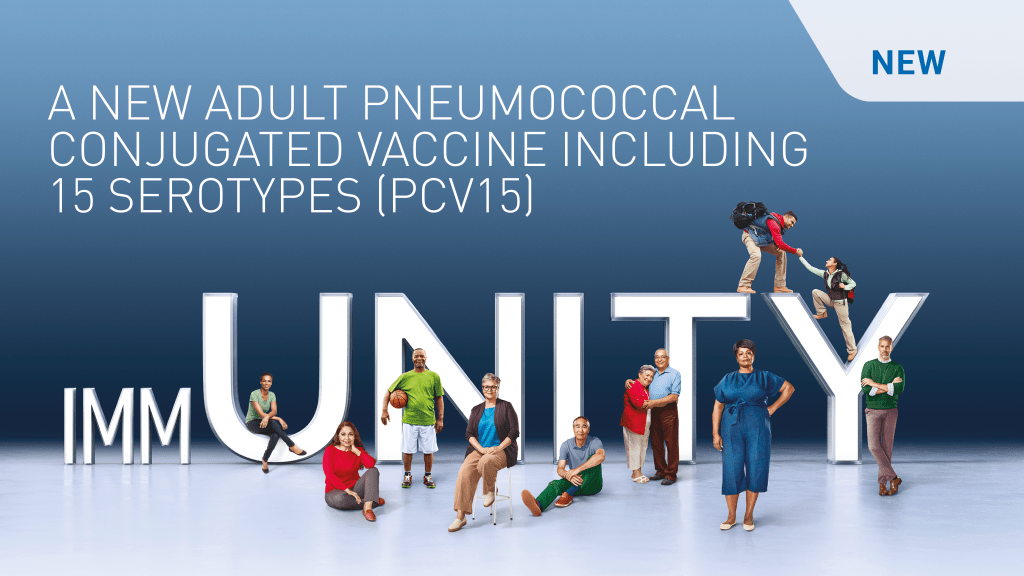 Help make a difference with VAXNEUVANCE
Vaxneuvance is indicated for active immunisation for the prevention of invasive disease and pneumonia caused by Streptococcus pneumoniae in individuals 18 years of age and older1.
The use of Vaxneuvance should be in accordance with official recommendations.
POSOLOGY AND METHOD OF ADMINSTRATION1
Individuals 18 years of age and older
1 dose (0.5 mL).
The need for revaccination with a subsequent dose of Vaxneuvance has not been established.
Paediatric population
The safety and efficacy of Vaxneuvance in children and adolescents less than 18 years of age have not been established
Special populations
One dose of Vaxneuvance may be given to individuals who have one or more underlying conditions predisposing them to an increased risk of pneumococcal disease (e.g.,adults living with human immunodeficiency virus (HIV) or immunocompetent adults 18 to 49 years of age with risk factors for pneumococcal disease; see section 5.1).
METHOD OF ADMINISTRATION1
The vaccine should be administered by intramuscular injection. The preferred site is the deltoid muscle of the upper arm.
No data are available for administration via the subcutaneous or intradermal routes.
System Organ Class
Frequency
Adverse Reactions
Immune system disorders
Rare
Hypersensitivity reaction including urticaria, tongue oedema, flushing, and throat tightness
Nervous system disorders
Very Common
Headache
Uncommon
Dizziness*
Skin and subcutaneous tissue disorders
Uncommon
Rash
Gastrointestinal disorders
Uncommon
Nausea*
Vomiting
Musculoskeletal and connective tissue disorders
Very Common
Myalgia
Common
Arthralgia**
General disorders and administration site conditions
Very Common
Injection-site pain
Fatigue
Injection-site swelling
Injection-site erythema
Common
Injection-site pruritus
Uncommon
Pyrexia*
Injection-site warmth
Injection-site bruising/haematoma
Chills**
*very common in adults 18 to 49 years of age
**common in adults 18 to 49 years of age
Mechanism of Action1
Vaxneuvance contains 15 purified pneumococcal capsular polysaccharides from Streptococcus pneumoniae (1, 3, 4, 5, 6A, 6B, 7F, 9V, 14, 18C, 19A, 19F, 22F, 23F, 33F), each conjugated to a carrier protein (CRM197). Vaxneuvance elicits a T-cell dependent immune response to induce antibodies that enhance opsonisation, phagocytosis, and killing of pneumococci to protect against pneumococcal disease.